Property Owners:
Do you have property that you would like to rent out? We also offer a property management service and can visit your
property at regular intervals and take care of any problems that might arise.
Tenants:
New to the area and looking for a place to stay? We have over 100 rental properties on our books.
How to find us :
Eden-On-Sea Property Rentals
Shop no 6, Forest Lodge Complex
Sedgefield
Western Cape, 6573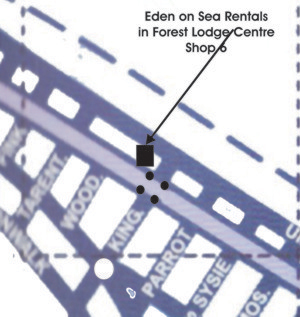 Tel: 044 343 1089 Fax: 044 343 1089 or email us: